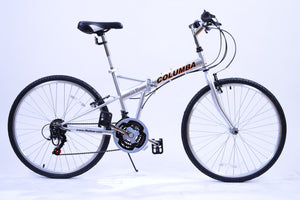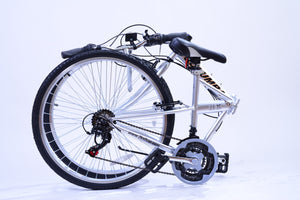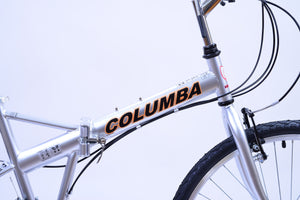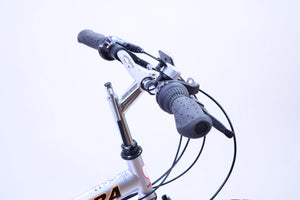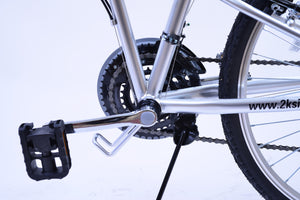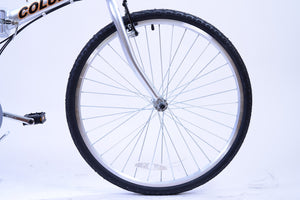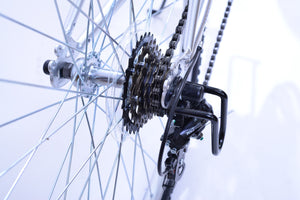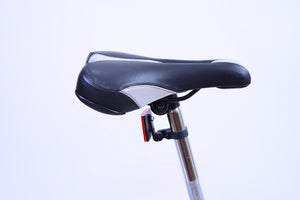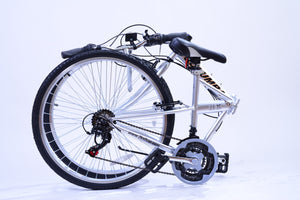 26" Steel Folding Bike - Silver
This sleek silver folding bike is ideal for anyone who seeks to reduce the hassle of transporting a bike by car, train, or any other vehicle. The lightweight 18-speed SP26S can be folded within 10 seconds for easy storage and transportation. Its intuitive frame-folding function allows the bike's frame to fold in on itself. By detaching the quick-release handlebar from the head tube and removing the seat post and saddle from the seat tube and fold pedals, this bike can be folded to fit into a cubic space of 38"x14"x29". This bike can fit into the rear trunk of a compact car, like a Honda Civic 2000 or a Toyota Prius. Commuting to work, exercising in the park, traversing camping grounds – all this and more can be accomplished with this top-notch Columba folding bike.
26" wheels, foldable steel frame.
Shimano 18 speed shifter and derailleur.
Alloy front and rear V-brakes.
Kenda 26"x1.75" tires.
Alloy rims, foldable pedals.
Quick removable front handle stem.
Alloy silver color cap & PVC black bell.
Front/rear steel hubs.
Steel kick stand.
Included optional derailleur protector.
Water bottle mount holes and bolts.
Recommended for rider's height 5'3"~6'0".
Handlebar and saddle height are adjustable.
Default handlebar height is 37.5~38.5 inch from ground.
Default saddle height is 30.5~37.5 inch from ground.
Supporting rider's max weight up to 200 lbs.
Net weight 35 lbs. Shipping weight 44 lbs.
Folded dimensions 38"x14"x29".