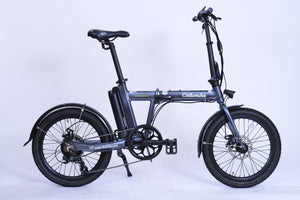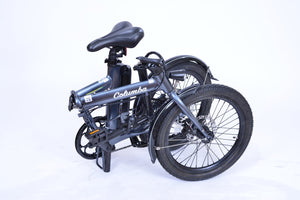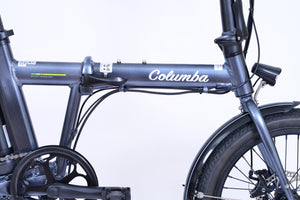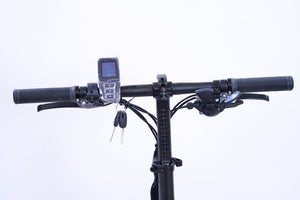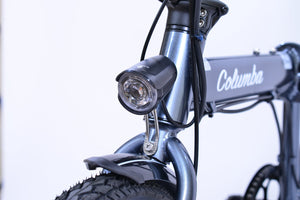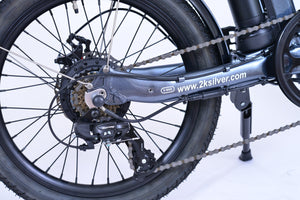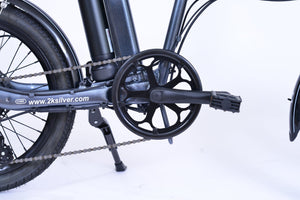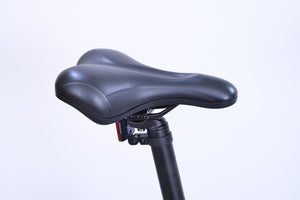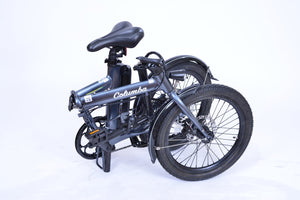 20" Electric Folding Bike - Smoky
Introducing our brand new, 100% factory assembled Electric Folding Bike, designed for ultimate convenience and style. With a maximum speed of 20 mph and a motor power of 350 watts, this bike is equipped with a 6700mAh battery, disk brakes, and a seven-speed Shimano derailleur.
Ride with ease, thanks to its versatile mode options. Choose from Throttle Only (MODE 1) for a maximum distance of 12.4 miles and a maximum duration of 48 minutes, or Throttle + Pedal Assist (MODE 2) for a maximum distance of 24.9 miles and a maximum duration of 96 minutes. [Please note that the above calculations are based on a 165 lb weight rider, no wind, flat road, and continuous riding at maximum speed (20 mph) without any stops.]
Effortlessly fold and store your Electric Bike within 10 seconds, making it perfect for commuting to work, riding in parks, camping, or mountain trails. Its compact size also allows for easy transportation, fitting comfortably in the trunk of a compact car.
Designed with comfort in mind, this Electric Bike is recommended for riders with a height of 5'3" to 6' and can support a maximum weight of 240 lbs. Its lightweight design, at 41 lbs, makes it easy to handle, and its folded dimensions of 38" x 14" x 29" make storage a breeze.
Don't miss out on the ultimate riding experience, order your Electric Folding Bike today!
Check out this Compatible Cargo Rack: https://columbabike.com/products/e-bike-cargo-rack